www.forscope.pl
AutoCAD LT 2022 – bez abonamentu
AutoCAD LT 2022 – bez abonamentu
polski i
ponad 10 innych języków
angielski
niemiecki
czeski
rosyjski
węgierski
francuski
portugalski
hiszpański
włoski
chiński
+ kilka innych języków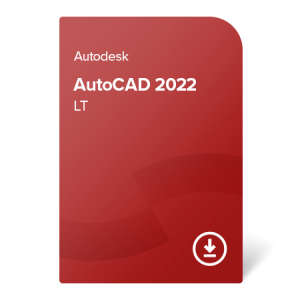 Zdjęcie ma charakter poglądowy. Produkt dostarczamy bez opakowania.
Elektroniczny certyfikat
Bez terminu wygaśnięcia
Kompatybilny zarówno z Windows OS jak i macOS
Transfer na konto użytkownika końcowego może potrwać do 6 dni roboczych
Rodzaj produktu:
elektroniczny certyfikat
Forma dystrybucji:
elektroniczny certyfikat; licencja pojedyncza (może być używana tylko na tym urządzeniu, na którym jest zainstalowana)
Ważność:
bezterminowa
Przenoszenie:
możliwość przenoszenia
Sposób instalacji:
instalacja z pliku instalacyjnego producenta (udostępniamy link do pobrania pliku)
Architektura:
32/64 bit
Kompatybilność z systemem:
Windows, macOS
Wykorzystanie:
połączenie z kontem Autodesk
Wersja językowa:
wielojęzyczna
Certyfikat dla oprogramowania
Dokumentacja potwierdzająca zgodność z prawem UE (Oświadczenie sprzedawcy)
Potwierdzenie zakupu (faktura)
Plik instalacyjny do pobrania
Polecamy także
AutoCAD LT 2018 – bez abonamentu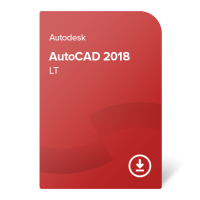 Zapytaj o cenę
AutoCAD 2016 – bez abonamentu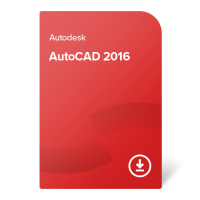 14 009 zł
AutoCAD 2018 – bez abonamentu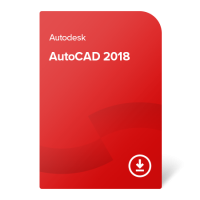 Zapytaj o cenę
AutoCAD LT 2022 – bez abonamentu
AutoCAD LT editions offer fast, precise and simplified, yet professionally executed 2D drafting and documentation. Designed primarily for less demanding users and tasks, it offers a more affordable solution for your team, in comparison with the full version of AutoCAD.
The improved 2D drawing tools increase the efficiency and accuracy of your team and minimize repetitive work – beside the standard vector drafting, you can attach raster images to your vector drawings as externally referenced files, quickly view, access, manage, and plot multiple drawings as a sheet, and enjoy a streamlined intuitive interface while working.
Thanks to the TrustedDWG technology, you can share your work with other team members on desktop, cloud and mobile platforms; additionally, files created with it are compatible with all other Autodesk products.
New and improved features in AutoCAD LT 2020


| | | |
| --- | --- | --- |
| |   | Quick Measure tool – hover your mouse over objects for fast measurement of your drawings |
| |   | Blocks palette – insert ready-made blocks efficiently from visual galleries |
| |   | Redesign of the Purge function – easily remove multiple unwanted objects at once |
| |   | New dark theme – reduce eye strain thanks to better icon readability and contrast improvements |
| |   | Faster software setup – install AutoCAD LT 2020 up to 50% faster on SSDs |
| |   | Shortened file-saving time – spend less time saving your files and focus more on the creative side of your work |
Licensing
Enjoy the advantages that AutoCAD LT 2020 has to offer for your small business or organization over the long term with a perpetual, non-expiring single user license – ideal for well-established teams of 2D CAD users (such as architecture, engineering and construction professionals) with permanently assigned workstations. The license is for a single user, so it can only activate one device at a time, but it is transferable – you can remove it from one device and then activate it on another with the official License Transfer Utility tool.
Additionally, with the AutoCAD LT 2020 Upgradable license, you have the possibility to upgrade to any new AutoCAD LT version released before the end of 2020. Ideal investment for dedicated specialists from many engineering fields!
---
Looking for the classic full version of AutoCAD 2020?
We can obtain it for you. Just ask about the product availability via one of the contacts below and we'll get back to you.
 by phone: +420 225 850 268
What's the difference between AutoCAD LT and the classic AutoCAD?
| | | |
| --- | --- | --- |
| Feature | AutoCAD LT | AutoCAD |
| 2D drafting, drawing and documentation | | |
| 3D modelling and visualization | | |
| Industry-specific toolsets | | |
| Annotation of drawings with dimensions, text and tables | | |
| Personalization of the ribbon and tool pallets | | |
| Personalization of APIs | | |
| Obtaining of object data directly in tables | | |
| Import and referencing of data from PDF files | | |
| Single-user (device) licensing | | |
| Multi-user (network) licensing | | |