Pobierz oryginalny komunikat prasowy (docx)
Zostaliśmy oficjalnym dystrybutorem tej zarządzanej przez przeglądarkę platformy, pochodzącej z Republiki Czeskiej. IceWarp jest alternatywą dla Microsoft 365 i Google Workspace, ale jest znacznie tańszy w porównaniu do obu rozwiązań – cena jest niższa o 50% w przypadku produktów Microsoftu i aż o 69% w przypadku produktów od Google. Rozwiązanie to może być interesującą propozycją, zwłaszcza dla średniej wielkości firm i instytucji publicznych, ponieważ zapewnia ono łatwą współpracę zarówno w ramach zespołu, jak i w całej organizacji. Do tego, dostępne jest w atrakcyjnej cenie!
IceWarp oferuje te same istotne funkcje co konkurenci, tj. pracę nad współdzielonymi dokumentami, konferencje online, czat zespołowy, e-mail we własnej domenie, kalendarz i wiele innych. Wszystko w jednym oknie przeglądarki internetowej. Można również skorzystać z aplikacji mobilnej pozwalającej na pracę dosłownie z dowolnego miejsca.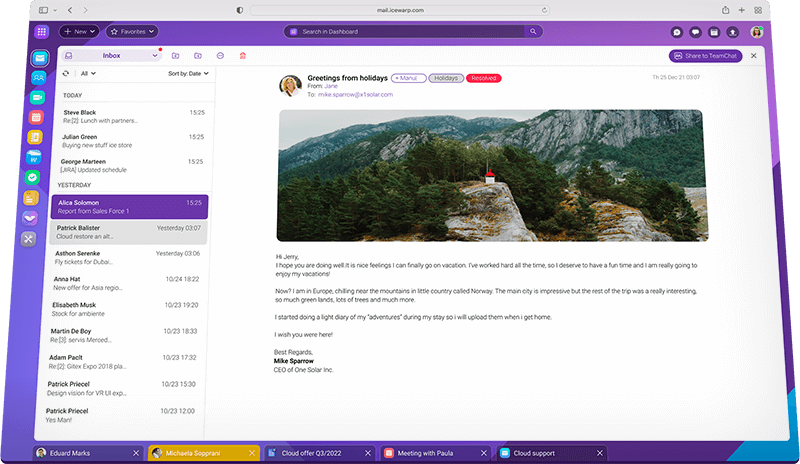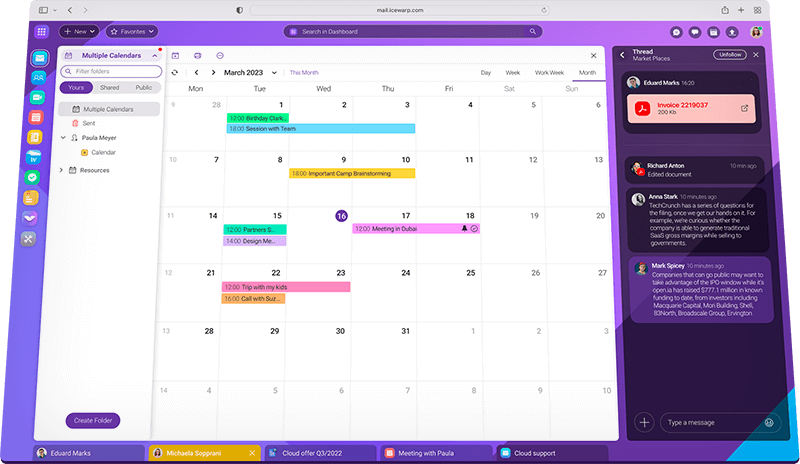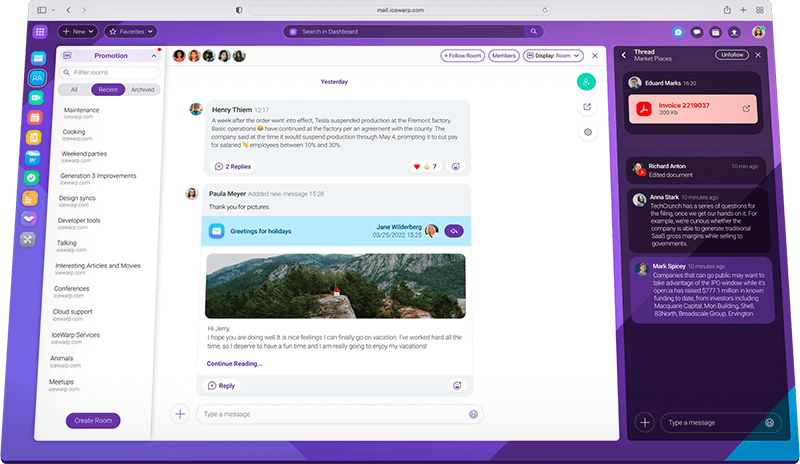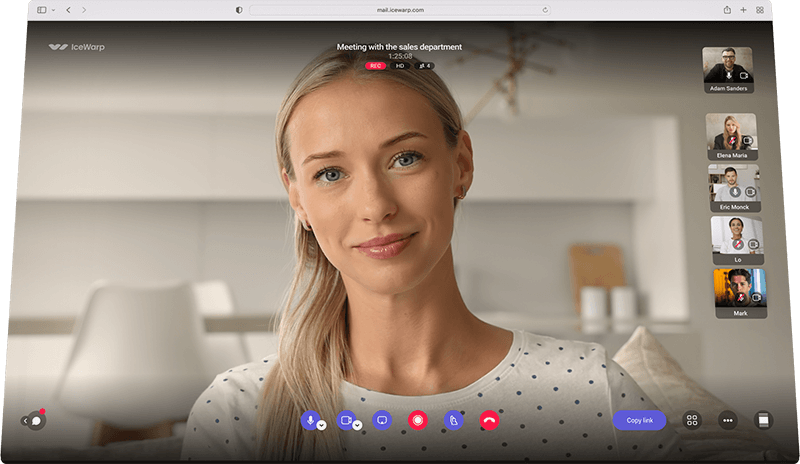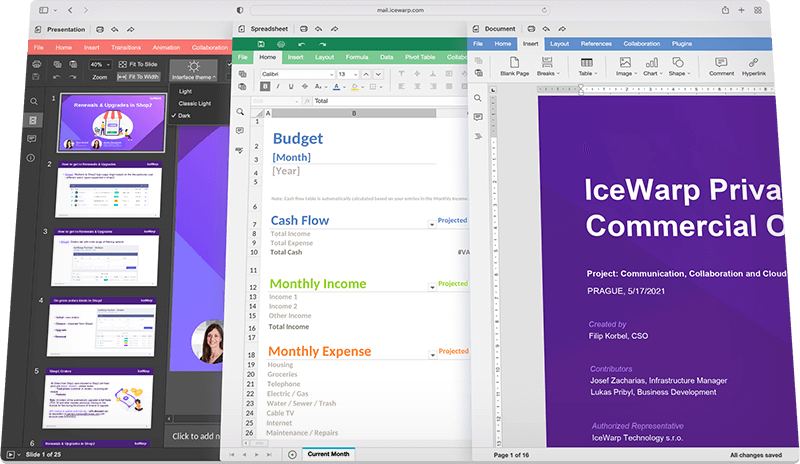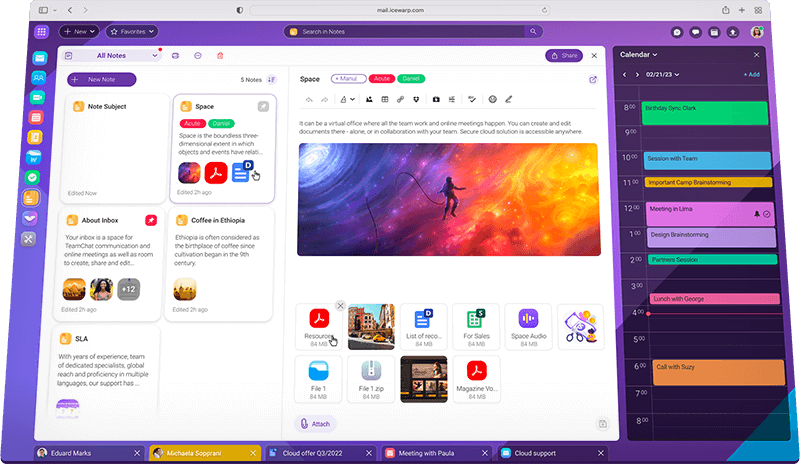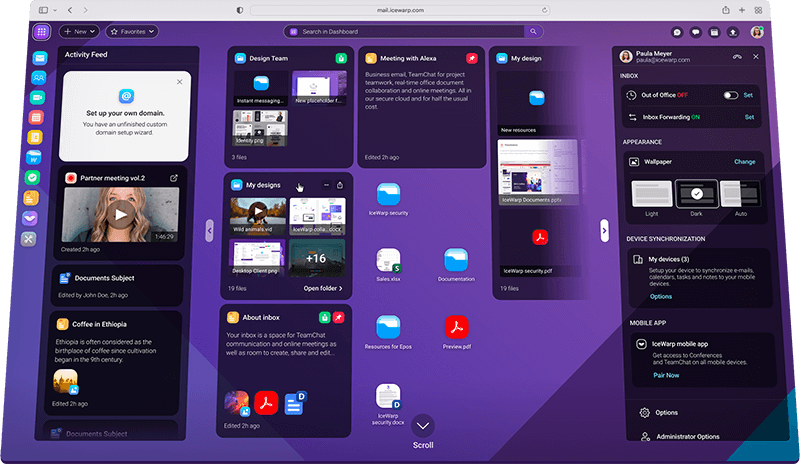 "Współpraca z IceWarp była dla nas logicznym rozwiązaniem. W dzisiejszych czasach niektórzy z naszych klientów często nie wyobrażają sobie nawet jednego dnia pracy bez aplikacji biurowych, niezależnie od tego, czy mają je lokalnie, czy w chmurze. Dlatego szukaliśmy takiego produktu, który moglibyśmy dodać do naszego portfolio, a który najlepiej odzwierciedlałby nasze motto (Same value, better price) i nasz główny cel – pomóc firmom i instytucjom publicznym obniżyć koszt zakupu oprogramowania, tak by zaoszczędzone środki można było wykorzystać na inne niezbędne inwestycje."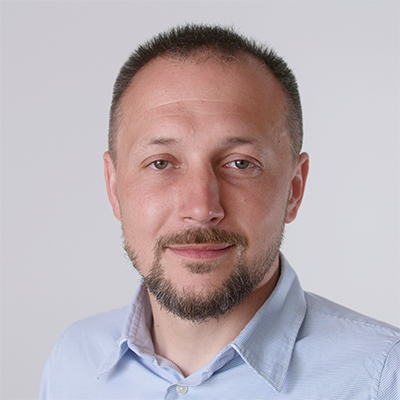 Główne zalety IceWarp to nie tylko lepsza cena, ale także łatwość użycia, podejście typu "wszystko w jednym" i zwiększona ochrona danych użytkownika – w porównaniu do konkurencji, klienci mogą mieć pewność, że ich dane są nie tylko chronione, ale także wykorzystywane wyłącznie w pamięci masowej w chmurze bez żadnego innego komercyjnego zastosowania.
Więcej informacji o IceWarp można znaleźć tutaj.