www.forscope.pl
Visio 2013 Professional
polski i
ponad 10 innych języków
angielski
niemiecki
czeski
słowacki
rosyjski
węgierski
francuski
portugalski
hiszpański
włoski
+ kilka innych języków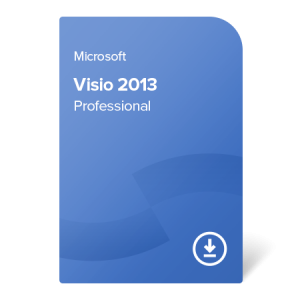 Zdjęcie ma charakter poglądowy. Produkt dostarczamy bez opakowania.
Rodzaj oprogramowania:
używane, bezterminowe
Dostępny
Dostawa elektroniczna w 1-2 dni
Tymczasowo niedostępny
Dostawa na adres e-mail
Klienci kupują również: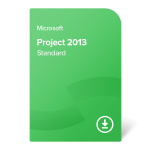 Oferta indywidualna
Możliwość przenoszenia (aktywacja online)
Dla jednego urządzenia
Bez terminu wygaśnięcia
Kompatybilny tylko z produktami Office Volume (Standard lub Professional Plus)
Kompatybilny z Windows OS
Polecany dla Windows 10 lub starszych systemów operacyjnych
Rodzaj produktu:
pełna wersja; na podstawie aktualizacji (upgradu) w oparciu o umowę z właścicielem praw autorskich
Forma dystrybucji:
zbiorcza (OLP, EA lub podobny); elektroniczny certyfikat
Używane oprogramowanie:
tak; dostarczamy wszystkie wymagane dokumenty potwierdzające zgodność z prawem UE
Ważność:
bezterminowa
Przenoszenie:
możliwość przenoszenia
Sposób instalacji:
instalacja z pliku instalacyjnego producenta (udostępniamy link do pobrania pliku)
Architektura:
32/64 bit
Kompatybilność z systemem:
Windows
Wersja językowa:
wielojęzyczna
Kompatybilność MS Office:
MS Office Standard, MS Office Pro Plus i samodzielne aplikacje MS Office
Kompatybilne kody produktu (P/N)
:
D87-05358
wsparcie podstawowe: 10.04.2018, wsparcie dodatkowe: 11.04.2023
Certyfikat dla oprogramowania
Potwierdzenie zakupu (faktura)
Plik instalacyjny do pobrania
Procesor:
1 GHz
Pamięć:
1 GB RAM (32-bit); 2 GB RAM (64-bit)
Wolne miejsce na dysku:
3 GB
System operacyjny:
Windows 7, 8, 8.1, 10; Windows Server 2008 R2, 2012, 2012 R2
Grafika:
procesor graficzny DirectX 10
Polecamy także
Windows 10 Pro Upgrade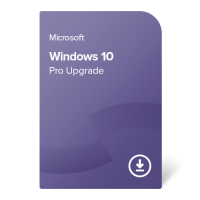 Zapytaj o cenę
Windows 7 Professional
Zapytaj o cenę
Visio 2013 Professional
Dzięki Microsoft Visio 2013 Professional stworzysz interesujące i przejrzyste diagramy, które ułatwią Twoją pracę i zaoszczędzą Twój czas. Dodatkowo ten program, w porównaniu z prostszą wersją Standard, zawiera kilka naprawdę zaawansowanych opcji, którą mogą się okazać niezbędne. Ponadto został wyposażony w narzędzia wspierające pracę grupową, z możliwością uczestniczenia wielu osób w jednym projekcie w tym samym czasie.
Tworzenie diagramów to teraz zabawa
Nowe środowisko ułatwia tworzenie diagramów oraz wykresów, upraszczając Twoje złożone pomysły. Znajdź najodpowiedniejszy szablon i rozpocznij tworzenie. Użyj domyślnych stylów (każdy posiada własną kombinację kolorów, odcieni oraz inne efekty) i osiągnij profesjonalne rezultaty. Zaletą jest fakt, że możesz importować własne zdjęcia i obrazy a następnie je edytować. Możesz także dodawać komentarze i tworzyć nowe tematy.
Ważne: Nie jest możliwe zainstalowanie zarówno wersji oprogramowania w licencji zbiorczej oraz w detalicznej na tym samym urządzeniu. Oznacza to, że nie można na przykład zainstalować pakietu Microsoft Office Home and Business (licencja detaliczna) i Project Professional (licencja zbiorcza) na tym samym komputerze.