Cykl życia dla pakietu Microsoft Office 2013 dobiega końca – rozszerzone wsparcie będzie dostępne do 11 kwietnia 2023 roku. Po tym czasie popularny pakiet Office będzie nadal działał (możliwa będzie instalacja i aktywacja pakietu), ale firma Microsoft nie będzie już dostarczała poprawek błędów i łatek bezpieczeństwa. W związku z tym, jeśli użytkownik napotka jakiś problem techniczny związany z funkcjonowaniem pakietu, nie będzie mógł liczyć na pomoc firmy Microsoft w znalezieniu rozwiązania.
Chociaż pakiet Office 2013 jest dobrze znany wielu osobom i dzięki swojej stabilności aż do teraz, czyli 10 lat po jego wydaniu, jest nadal szeroko stosowany, być może nadszedł czas, aby rozważyć modernizację swojego środowiska pracy za pomocą pakietu, który oferuje nowsze funkcje wspomagające produktywność. Aby uniknąć nadmiernych zmian w nawykach Twoich pracowników, zalecamy aktualizację do jednego z trzech najnowszych wieczystych pakietów Office oferowanych przez firmę Microsoft:
Koniec wsparcia: 14.10.2025 r.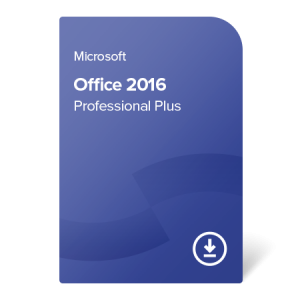 Dobrze przyjęty następca pakietu Office 2013, Office 2016 jest przystępnym i po­pu­lar­nym produktem, polecanym dla organizacji, które chciałyby przedłużyć i ulepszyć kla­sycz­ne do­świa­dcze­nie z pa­kie­tem Office.
Koniec wsparcia: 14.10.2025 r.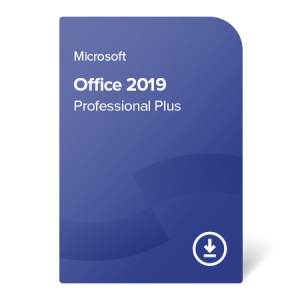 Pakiet Office 2019 wy­ko­rzy­stuje tę samą kom­pi­la­cję oprogramowania co wersja 2016, ale dodaje kilka funkcji dla lepszej współ­pracy i ulep­szo­nej pro­duk­tyw­ności, za­pew­niając świetną rów­no­wa­gę między kla­sycz­nym do­świa­dcze­niem Office a now­szy­mi śro­do­wis­kami, opar­tymi na chmurze.
Koniec wsparcia: 13.10.2026 r.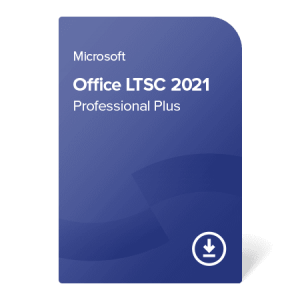 Pakiet Office 2021 to naj­now­sza wersja wieczystych pa­kie­tów firmy Microsoft, wnosząca jeszcze więcej funk­cji do klasycznych aplikacji desk­to­po­wych i jeszcze bar­dziej rozszerzająca moż­li­wości współpracy i in­te­gra­cji z chmurą.
Jak widać, koniec cyklu życia wszystkich trzech pakietów jest bardzo podobny (taki sam w przypadku wersji 2016 i 2019), co daje możliwość skupienia się na wyborze potrzebnego produktu w oparciu o cenę i niezbędne cechy. Dowiedz się więcej o różnicach i podobieństwach między poszczególnymi wersjami MS Office w naszych artykułach przedstawiających porównanie Office 2016 vs Office 2019 oraz
Office 2019 vs Office 2021.
Oszczędzaj dzięki rozwiązaniom hybrydowym
Jeśli Twoja firma chce nadal korzystać z klasycznego pakietu MS Office, ale potrzebuje również kilku narzędzi dostępnych tylko w najnowszych usługach firmy Microsoft, rozważ skorzystanie z rozwiązania hybrydowego – połączenia wieczystego pakietu Office i subskrypcji Microsoft 365. W naszym artykule dowiesz się, czy jest to najbardziej odpowiednie i przystępne cenowo rozwiązanie dla Twojej organizacji: Rozwiązania hybrydowe: Jak mogą pomóc Twojej firmie zaoszczędzić przy zakupie oprogramowania?
Potrzebujesz pomocy w wyborze odpowiedniego rozwiązania dla Twojej firmy? Skontaktuj się z nami w celu uzyskania bezpłatnej konsultacji!
Znalezienie najlepszej proporcji między funkcjonalnością, niezawodnością i ceną produktu może być czasochłonne i denerwujące. Nasza firma zapewnia bezpłatne doradztwo licencyjne, więc jeśli chcesz zaoszczędzić czas, nerwy i pieniądze, skontaktuj się z nami jak najszybciej. Chętnie pomożemy i doradzimy w wyborze odpowiedniego rozwiązania.
 Zapisz ten artykuł jako plik PDF