www.forscope.pl
Windows Server 2008 User CAL
Windows Server 2008 User CAL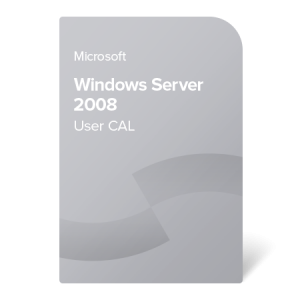 Zdjęcie ma charakter poglądowy. Produkt dostarczamy bez opakowania.
Rodzaj oprogramowania:
używane bezterminowe
z dokumentacją prawną gotową do audytu
Dostępny
Dostawa elektroniczna w 1-2 dni
Tymczasowo niedostępny
Dostawa na adres e-mail
Klienci kupują również: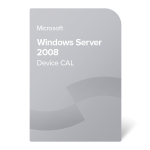 Oferta indywidualna
Dokumentacja prawna gotowa do audytu
Produkt ten jest oprogramowaniem używanym, dla którego prawo definiuje 4 warunki wymagane do legalnego przeniesienia własności oprogramowania.
Dostarczamy deklarację pierwszego właściciela potwierdzającą spełnienie wszystkich warunków prawnych:
Pierwszym krajem użytkowania był kraj należący do UE/EOG lub Szwajcaria.
Produkt został w całości opłacony na rzecz właściciela praw autorskich.
Produkt jest wieczysty, bez ograniczeń czasowych w użytkowaniu.
Produkt nie jest już użytkowany przez pierwszego właściciela.
Częścią dokumentacji prawnej jest również oświadczenie Forscope o nieużywaniu produktów.
Chcesz wiedzieć więcej o dostarczanych dokumentach? Sprawdź nasz artykuł.
Przykładowa dokumentacja
Dla 1 użytkownika
CALs (= Client Access Licenses)
Używany w celu uzyskania dostępu do systemu Windows Server 2008 R2 lub starszego
Bez terminu wygaśnięcia
Możliwość przenoszenia
Rodzaj produktu:
pełna wersja; na podstawie aktualizacji (upgradu) w oparciu o umowę z właścicielem praw autorskich
Forma dystrybucji:
zbiorcza (OLP, EA lub podobny); elektroniczny certyfikat
Używane oprogramowanie:
tak; dostarczamy wszystkie wymagane dokumenty potwierdzające zgodność z prawem UE
Ważność:
bezterminowa
Przenoszenie:
możliwość przenoszenia
Kompatybilne kody produktu (P/N)
:
R18-00145
Certyfikat dla oprogramowania
Dokumentacja potwierdzająca zgodność z prawem UE
Potwierdzenie zakupu (faktura)
Polecamy także
Windows Server 2008 User CAL
CAL – twoje połączenie z Windows Server
Licencje CAL systemu Windows Server 2008 zapewniają dostęp do systemu Windows Server 2008 lub dowolnej wcześniejszej wersji. Dają one użytkownikom prawo dostępu do serwera z zainstalowanym oprogramowaniem Windows Server. Licencja CAL użytkownika to jeden użytkownik z nieograniczoną liczbą urządzeń.
Uwaga: Jest to tylko licencja dostępu. Sam program Windows Server 2008 można znaleźć tutaj: Windows Server 2008 Standard lub Windows Server 2008 Standard R2.