www.forscope.pl
Windows 10 Enterprise LTSC 2021 Upgrade
Windows 10 Enterprise LTSC 2021 Upgrade
polski i
ponad 10 innych języków
angielski
niemiecki
czeski
słowacki
rosyjski
węgierski
francuski
portugalski
hiszpański
włoski
+ kilka innych języków
Zdjęcie ma charakter poglądowy. Produkt dostarczamy bez opakowania.
Rodzaj oprogramowania:
używane bezterminowe
z dokumentacją prawną gotową do audytu
Wariant:
elektroniczny certyfikat
Dostępny
Dostawa elektroniczna w 5 minut
Tymczasowo niedostępny
Dostawa na adres e-mail

Oferta indywidualna
Dokumentacja prawna gotowa do audytu
Produkt ten jest oprogramowaniem używanym, dla którego prawo definiuje 4 warunki wymagane do legalnego przeniesienia własności oprogramowania.
Dostarczamy deklarację pierwszego właściciela potwierdzającą spełnienie wszystkich warunków prawnych:
Pierwszym krajem użytkowania był kraj należący do UE/EOG lub Szwajcaria.
Produkt został w całości opłacony na rzecz właściciela praw autorskich.
Produkt jest wieczysty, bez ograniczeń czasowych w użytkowaniu.
Produkt nie jest już użytkowany przez pierwszego właściciela.
Częścią dokumentacji prawnej jest również oświadczenie Forscope o nieużywaniu produktów.
Chcesz wiedzieć więcej o dostarczanych dokumentach? Sprawdź nasz artykuł.
Przykładowa dokumentacja
Możliwość przenoszenia (aktywacja online)
Dla jednego urządzenia
Bez terminu wygaśnięcia
Do zainstalowania i aktywacji jako pełna wersja systemu Windows 10
Rodzaj produktu:
pełna wersja; na podstawie aktualizacji (upgradu) w oparciu o umowę z właścicielem praw autorskich
Forma dystrybucji:
zbiorcza (OLP, EA lub podobny); elektroniczny certyfikat
Używane oprogramowanie:
tak; dostarczamy wszystkie wymagane dokumenty potwierdzające zgodność z prawem UE
Ważność:
bezterminowa
Przenoszenie:
możliwość przenoszenia
Sposób instalacji:
instalacja z pliku instalacyjnego producenta (udostępniamy link do pobrania pliku)
Architektura:
32/64 bit
Wersja językowa:
wielojęzyczna
Kompatybilne kody produktu (P/N)
:
KW4-00244
12.01.2027
Certyfikat dla oprogramowania
Dokumentacja potwierdzająca zgodność z prawem UE
Potwierdzenie zakupu (faktura)
Plik instalacyjny do pobrania
Procesor:
1 GHz
Pamięć:
1 GB RAM (32-bit); 2 GB RAM (64-bit)
Wolne miejsce na dysku:
16 GB (32-bit); 20 GB (64-bit)
Grafika:
procesor graficzny DirectX 9 z napędem WDDM 1.0
Polecamy także
Office 2016 Standard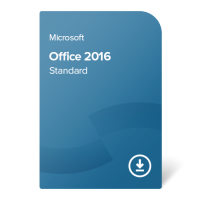 559 zł
Windows 10 Enterprise LTSC 2021 Upgrade
Windows 10 Enterprise is the recommended solution for medium and large businesses – it contains all the features of Windows 10 Pro but also employs important security and management instruments that are essential for the smooth functioning of more complex company structures.
The main differences between Windows 10 Pro and Windows 10 Enterprise lie in security, as this is where larger companies are most sensitive. Enterprise brings Windows Defender Application Control, Guard functionality, and Advanced Threat Protection (ATP). Another very important advantage of Enterprise over Pro is the Device Health service in Windows Analytics which allows users to identify and remediate device-level issues, such as common crashes.
Other features that Windows 10 Enterprise introduces are:
Management and deployment – DirectAccess (allow remote users to access internal networks over a VPN-like system that establishes a bidirectional Internet connection); AppLocker (permit administrators to restrict app access on mobile devices); Managed User Experience, Microsoft Application Virtualization (App-V), Microsoft User Environment Virtualization (UE-V);
Security – Credential Guard, Device Guard;
Windows fundamentals – Windows to Go, BranchCache.

Windows 10 Enterprise LTSB and LTSC aim at providing system stability by reducing changes to Windows functionality, keeping only security updates and bug patches. As a result, it does not include a number of applications that require regular updates, such as:
- Microsoft Edge
- Microsoft Store
- Cortana
- OneDrive
- Windows Ink
- Microsoft Mail
- Calendar
- OneNote
- Weather
- News
- Sports
- Money
- Photos
- Camera
- Music
- Clock

Windows 10 Enterprise will help your company manage workloads better, reduce stress for system operators, provide advanced security features to your IT environment and bring great results in no time.